Inspiring positive personal and cultural change.



Click here to Download the Recipient
Cards

Download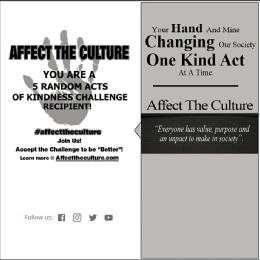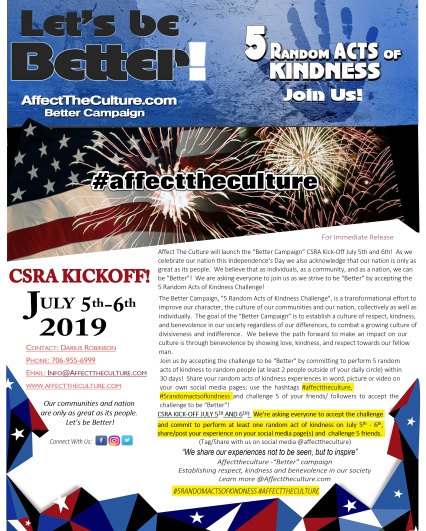 Download
Click here to Download ATC Press Release PDF

ATC Campaign Tools: The following Press Release, Recipent Card and Instructional video can help you begin the process of getting invovled in the Affect The Culture "Better Campaign".
** Please take a moment to watch the short Instructional Video, download the Press Release and Recipient cards below.




We are all people of influence born with unique gifts and talents that are designed to contribute to society and to make a difference in the lives of others. When you find your purpose, you find your greatness.
We challenge people to be an agent of positive change that will uplift, unite and build a productive society. The hand used in the logo is symbolic of our personal accountability to initiate change.
"Be who you were meant to be and do what you were created to do".
Let's build, inspire and do extraordinary things!
Let's Affect the Culture!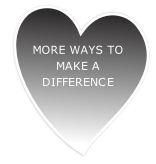 Mowing your neighbors yard.

Preparing a hot drink for a coworker.

Send a care package to a soldier.

Purchase drinks or food for someone.

Push trash cans in for your neighbor.

Give a bottle of water to garbage collector or postman.

Carry bags for someone.

Crochet items for a senior care center.

Help an elderly neighbor clean his or her yard.

Buy a teacher school supplies.